Be the first to know about new products, promos, special offers, and 20% off your next purchase?
Looking for a natural way to reduce anxiety and improve your mental clarity?
Delta Boss provide the best Delta 8.  Made from premium grade hemp, our products are pure and potent, and they taste delicious too!
Whether you're looking to mellow out or just relieve some stress. D8 THC can help you feel the relief you need! Try our products today and see for yourself! You won't be disappointed!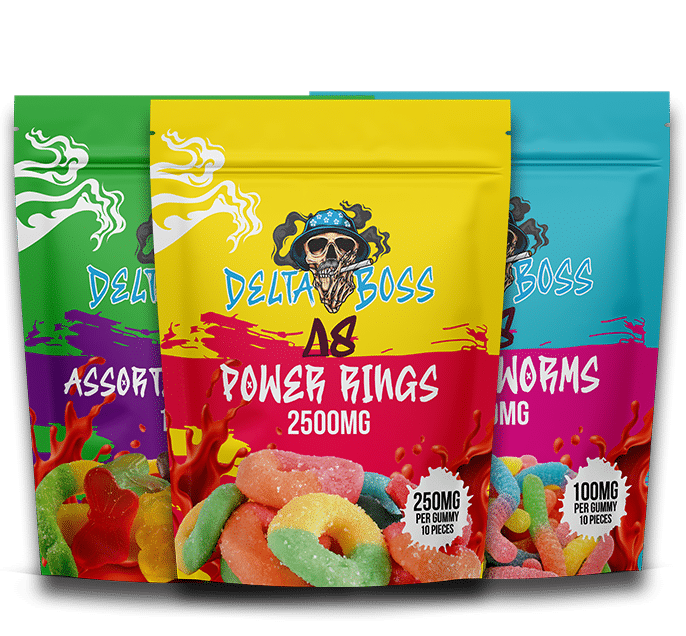 TESTIMONIALS BY CUSTOMERS
Great tasting gummies, the 1000mg fruit flavors worked great! The disposable D8 pen if AWESOME! Thank you
Tried Hawaiian Haze for chronic pain and sleep issues. These buds didn't disappoint. Highly recommended!
My husband suffers from neuropathy due to a massive stroke and so he started using the full spectrum CBD gummies and did pretty good with those.
Great company. Great product.
This is a very nice, dense Gummies with a good taste. It lasts a long time and is very effective.
The D8 gummies and the D8 Vape is the best product I ever used. Highly recommend this company!