Knowing whether or not HHC will show up on a drug test is crucial, especially if you're already taking it.
HHC and THC are chemically similar and both stay in the body for extended periods of time. With that being said, make sure to weigh out the risks before consuming HHC if you have an upcoming drug test.
This article goes into detail about everything there is to know about HHC concerning drug testing – factors that play into how long it takes for elimination from your system as well as ways to speed up the process.
WHAT IS HHC?
HHC, or hexahydrocannabinol, is a hemp-derived cannabinoid that acts similarly to delta-9 THC. Its users report feelings of readiness and alertness, as well as a more inconspicuous high.
HHC shares the same chemical structure as THC minus one double bond. This small distinction provides HCH with its unique effect profile.
WILL HHC CAUSE YOU TO FAIL A DRUG TEST?
Because HHC will trigger a false positive on drug tests, do not use it if you are expecting to be tested.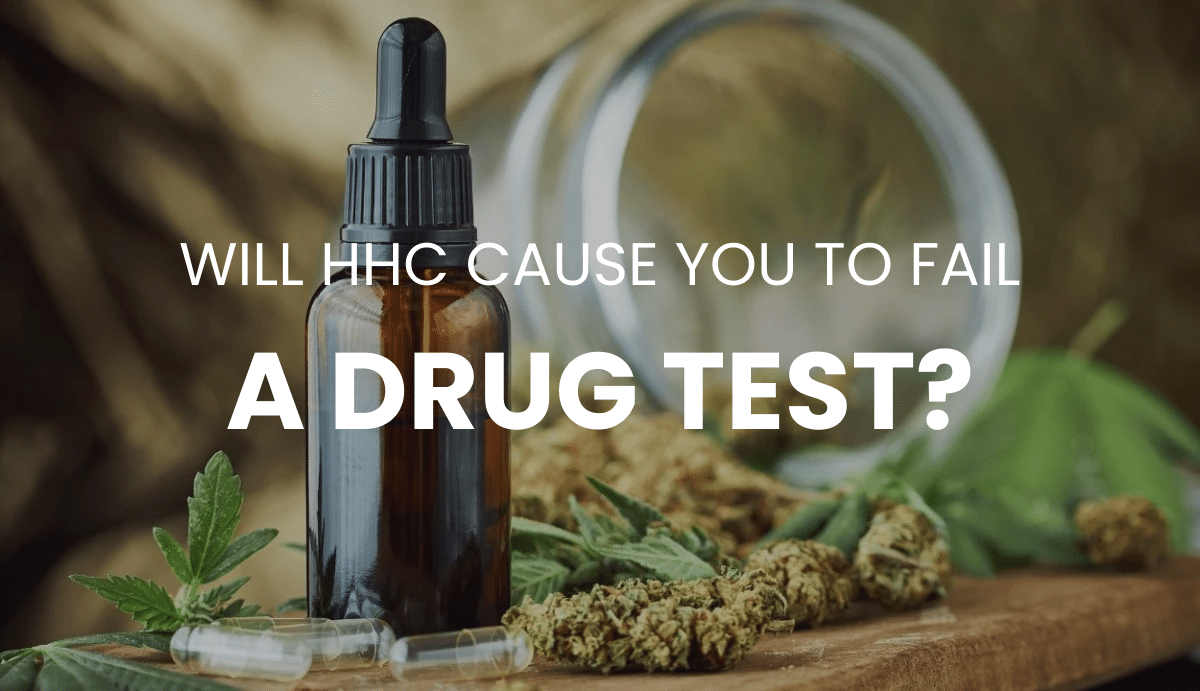 HHC and THC are similar chemicals, and will turn into many of the same compounds upon metabolization- one of which is detectable in blood, urine, or saliva samples. It's also possible to detect this compound in hair follicles, but these tests aren't as accurate.
Although some claim that HHC isn't picked up on standard drug tests, there's not much evidence to support this theory. In fact, there's an increasing amount of evidence that suggests the opposite might be true.
How often the person takes HHC will determine how long they need to stop before taking the test or if they'll fail. Those who only used HHC once may only have to wait 3 days, but those who use it more frequently will likely need 2 weeks without it.
HOW QUICKLY DOES HHC LEAVE YOUR SYSTEM?
There are no studies currently available on HHC's effects in humans, making it difficult to ascertain the exact amount of time that the chemical hangs around in your system. However, because it is chemically similar to delta 8 and 9 THC, we can use those as Firm evidence suggests will likely remain in the system for 2-30 days before being metabolized by the user's individual metabolism. The following factors play into how long HHC stays detectable.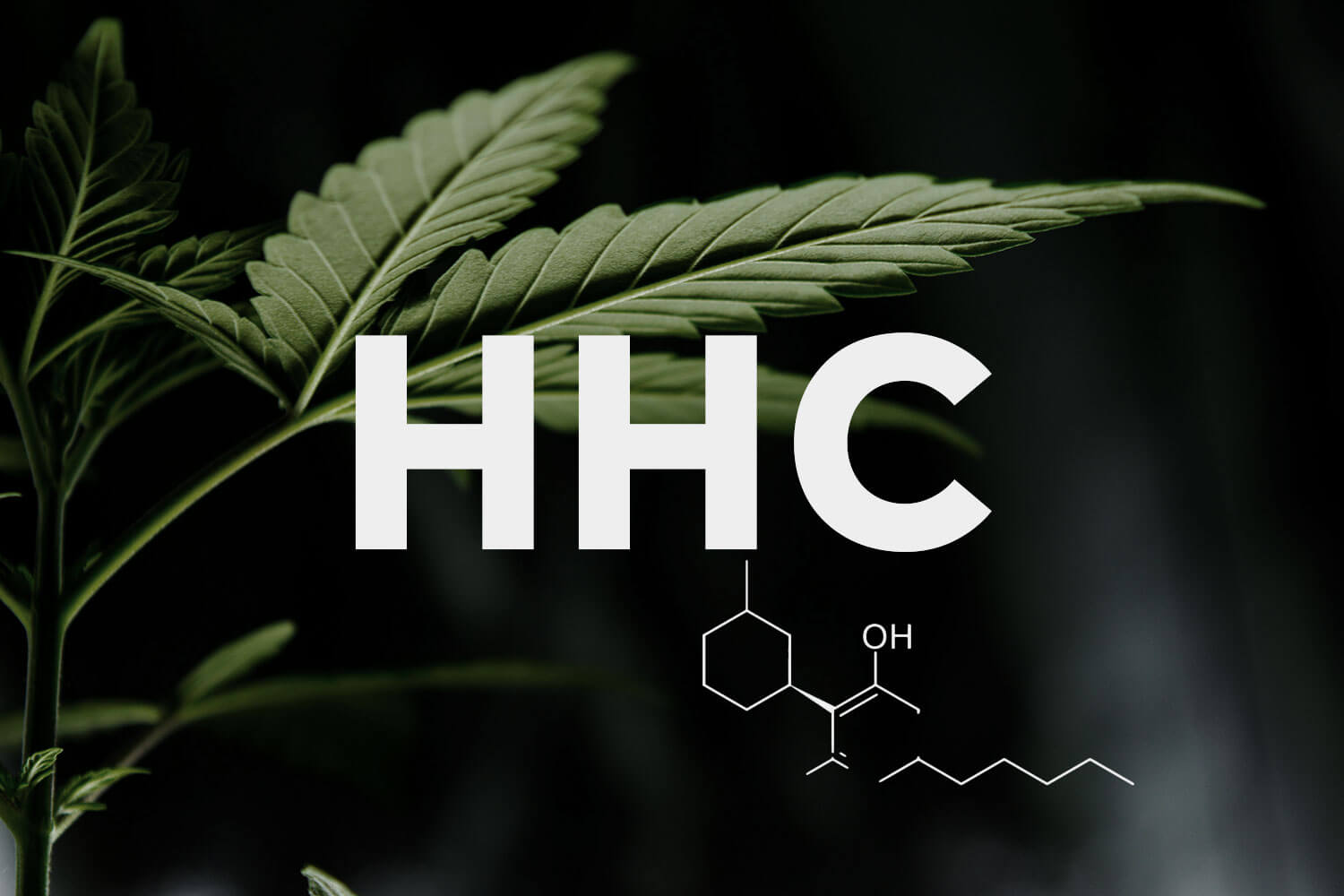 WHAT FACTORS AFFECT HOW LONG HHC STAYS IN YOUR SYSTEM?
HHC's biological half-life is estimated to be 30 minutes, which is based on the assumption that it has a similar half-life as delta 8 THC. However, the biological half-life only accounts for how long a substance stays in your bloodstream. How long HHC remains in your fat cells, hair follicles, and other tissues depends on additional factors.
1. THE MORE FREQUENTLY YOU USE HHC, THE LONGER IT STAYS IN YOUR SYSTEM.
If you use HHC regularly, it will take your body longer to eliminate it because cannabinoids are oil-based. This means that they bind to and store in your body's fat cells. Without taking breaks from using HHC, Your body will have a difficult time removing it from these cells and it will start to build up over time.
If you only use HHC once or twice a week, it will take your body about a week to get rid of it. If you use it every day, though, you'll need to stop using it for 2-3 weeks before its traces will disappear from your blood and urine.
2. AGE AFFECTS HOW QUICKLY YOUR BODY PROCESSES HHC
As people age, their metabolism slows down, making it harder for their bodies to process substances and medication.
Rough estimates suggest that an average person in their mid-twenties processes HHC approximately twice as quickly as an average person in their mid-sixties. A dose of HHC that takes a 25-year-old's body three days to process might take a 65-year old nearly double the time in a week to eliminate. However, individual differences tend to be greater than those due simply to age so though these are only rough figures they should not be taken too literally.
3. SOME INDIVIDUALS HAVE A HARDER TIME METABOLIZING CANNABINOIDS.
Your metabolism determines how quickly your body can process the substances you take in. People with a fast metabolism will process HHC more quickly than those with a slow one, leading to lower concentrations of HHC sooner after using it.
HHC is broken down in the liver and removed from the body by the kidneys. How quickly these organs function determines how long it takes for your body to process compounds like HHC.
A person's liver uses a specific enzyme called CYP3A4 to process THC-like molecules. However, everyone has different natural concentrations of CYP3A4 that make them more or less capable of processing HHC. People who have higher concentrations of CYP3A4 metabolize HHC much more quickly than those with lower concentrations.
4. VAPING OR SMOKING REMAINS IN THE BODY FOR THE LEAST AMOUNT OF TIME
The majority of HHC users are unaware that the method used for consuming it plays a vital role in how long the compound will remain in their system. When inhaling HHC from a cartridge, effects set in rapidly and it is also eliminated quickly – making this technique ideal for individuals who fear testing positive on routine drug tests.
When consumed by inhalation, HHH is absorbed directly into circulation through the lungs – within minutes. This prompt absorption allows your liver to metabolize it more efficiently and provides a quicker start to eliminating it from your body entirely.
HHC must pass through the slow digestive system before it's absorbed into the blood, which takes approximately twice as long as other substances.
5. HHC IS MORE EFFECTIVE WHEN TAKEN IN HIGHER DOSES, AND THESE EFFECTS LAST FOR A LONGER PERIOD OF TIME.
The amount of HHC you ingest will determine how long the substance remains in your system. Your liver can only break down a set volume of HHC at one time but does so quickly. Rather than lengthening the duration that HCH is present by doubling the dosage, consider spreading out dosages over a period of time for better results.
6. MEDICATIONS CAN SOMETIMES SLOW TEH BODY'S NATURAL ABILITY TO GET RID OF HHC.
Metabolic competition is a term for when two substances share the same resources in order to be processed by the body. When this occurs, it takes much longer for both substances to be eliminated from the system. Not only does this make failing a drug test more likely, but also makes medications less effective and potentially dangerous.
Because CYP3A4 is one of the most commonly used liver enzymes, it's probable that many medications rely on it. Nevertheless, because it's hard to know the effect this has, you should limit or avoid HHC use while taking medication–especially if you have a drug test coming up.
DOES HHC GET YOU HIGH?
HHC is a psychoactive cannabinoid that will produce similar effects to delta 8 and delta 9 THC. It is also said to be very invigorating, which makes it stand out among cannabinoids. There have been no studies conducted on HHC in humans yet, so all the information we have about its psychoactive properties comes from user reports. Even though there is no medical evidence yet, the consistency of the reports makes the case for HHC compelling.
CONCLUSION: HHC & DRUG TESTS WILL LIKELY CAUSE PROBLEMS
Limit your use of HHC if you anticipate having to take a drug test in the near future, as it is likely to show up on the test. Although not much is known about HHC in comparison to other cannabinoids like THC and CBD, we can make educated guesses about how the body metabolizes it based on its chemical similarity to other compounds. Many of the factors that influence how quickly your body eliminates HHC are out of your control, but two key variables — ingestion method and dose — can be adjusted.